Fully Qualified, Licensed, Insured ELECTRICIANS
Contact Information
HEAD OFFICE
31/388 Newman Road, Geebung QLD 4034
POSTAL ADDRESS
PO Box 231, Geebung QLD 4034
PHONE
07 3633 0118

EMAIL
sales@wire-not.com.au
ABN
86 108 793 746
QLD GOVERNMENT WORKSAFE ELECTRICAL CONTRACTORS LICENSE
Lic. No. 60214
MASTER ELECTRICIANS
Silver Master Electricians
ARC - AUSTRALIAN REFRIGERATION COUNCIL
ARC Tick License Number : AU60295
See our listing
Response Time
We strive to respond to all inquiries within 24-48 hours. However, response times might vary depending on our current workload and emergency calls.
Emergencies
If this is a life threatening electrical issue, please call 000.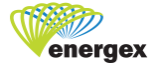 Energex is also here to assist. To report life-threatening emergencies like fallen power lines or shocks & tingles, please call 13 62 62.
Call Energex 13 62 62
Total Power Outages -
Go to Energex Outages

For other urgent issues, please call us directly at 07 3633 0118 for immediate assistance.
Call Wire-Not Electrical 07 3633 0118
Safety First
If you're experiencing a dangerous electrical situation, please ensure your safety first by turning off the affected circuit breakers and avoiding the problem area.